​Discussion Panel (free event)
Leaders in Tech Hamburg are excited to host a discussion on the innovative concept of self-forming teams, focusing on their advantages and implementation strategies.
​
We're honoured to have Peter Grauvogel, the SDA SE's Head of Engineering, as our keynote speaker. Peter will share his experience and expert insights on the transformation of traditional backend and frontend teams into cross-functional self-forming teams from his own experience with a story reminiscent of Kubrik's Space Oddessey.
​
From Peter's space adventure, you'll learn:
about the real-life case of successful adoption, the challenges encountered, and the tools used to facilitate this transition.

how you can achieve autonomy and set clear boundaries in a non-hierarchical, decentralised environment.

how to reap the benefits of increased efficiency, collaboration, and satisfaction derived from this innovative model.
​
This FREE event provides an opportunity to dive deep into the latest trends, implementation strategies, and firsthand advice from a leading expert in the field.
​
Are you a decision-maker, interested in adopting a self-organising mindset within your organisation, or simply keen to learn new practices?
​
Then, this event is for you. 👉 register now
Austin Fraser office, Hamburg
Please add the map iframe in the box below. Do not add any other content such as text, spaces, etc.
Secure your seat today.
Join us for an insightful journey into the world of self-forming teams. Learn from the experiences, the achievements, and the remaining unanswered questions – an event you shouldn't miss!
​
​
Choose the number of profiles to display below. To see the changes, please save your change and reload the page:
2
The ideal size for the images of each profile 200x280 pixels.
Peter Grauvogel
Head of Engineering @ SDA SE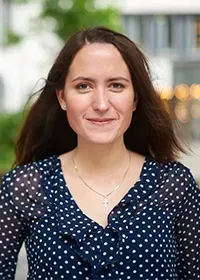 Teresa Lopez
Director @ Austin Fraser
HOST